first coffee symposium in Borneo
6 & 7 April 2019
Mark your calendar!
Borneo is right in the centre region of the coffee belt where temperatures are best suited for coffee cultivation. However, its fertile soil was never recognised for growing coffee. And despite the staggering amount of local coffee consumption, Most Malaysians associate coffee with their high-volume neighbours such as Sumatra and Vietnam without realising that coffee is growing in their homeland. In fact, Borneo has some of the most exotic coffees found in the midst of the rainforests. The rare species Liberica, for instance, has been flourishing and expanded into different varieties that the world had never seen or tasted. At the Stuttgart Coffee Symposium earlier this year, coffee experts from all around Europe gathered and tasted Liberica varieties from Borneo for the first time and most were surprised by the amazing fruitiness the coffee exhibited in the cup.
Greatly inspired by the coffees symposium in Stuttgart, Germany, we decided to hold our own coffee symposium, one to show the world that Borneo has something to offer to the global coffee industry. We believe in the agricultural potentials of coffee here, and how it could be one of the answers to sustainability issues coffee farmers are facing around the world. If you are in the coffee industry and want to learn more about the very ingredient that fuels the business, how to better harness and support the source of supply and find new possibilities in product develops, then this is the event not to be missed!
In our line of speakers are coffee experts from all around the world. From renowned coffee scientists to experienced coffee farmers and estate owners who all share one purpose in what they do: improve coffee quality in the cup and make it sustainable. We need a movement to push for awareness of what they are fighting for, and this symposium will be the platform just for that, you will be learning and connecting with these coffee professionals, and maybe find your place in the bigger picture of coffee.
Dr. med. Steffen Schwarz is a veteran of the European coffee industry. From being one of the founders of the SCAG Specialty Coffee Association of Germany to being the chairman of the SCAE Specialty Coffee Association of Europe Competition Committee, Dr. Schwarz has since founded the Amarella, opened The Coffee Store, and established Coffee Consulate Institute. Amarella exclusively implements the trade of coffee beans directly from farmers, The Coffee Store is one that focuses on these high-quality beans, and Coffee Consulate is a science-based training and research center - the pioneer coffee institute in Europe. His span of coffee research covers the entire coffee industry chain - from crop to cup - and is committed to promoting the concept of coffee from the perspective of natural science and advocates respect for the diversity of the species.
Jacob Mammen is a third generation planter of the Estates owned by Mammen Family since 1943, known as Badra Estates & Industries Ltd. The plantations are located near the birth place of Indian coffee. He is the Managing Director of the company since 1994 and the estate product range consist of coffee, pepper, cocoa, arecanut, cardamom and rubber. Badra Estates is a member of Specialty Coffee Association of America, Specialty Coffee Association of Europe and Specialty Coffee Association of India.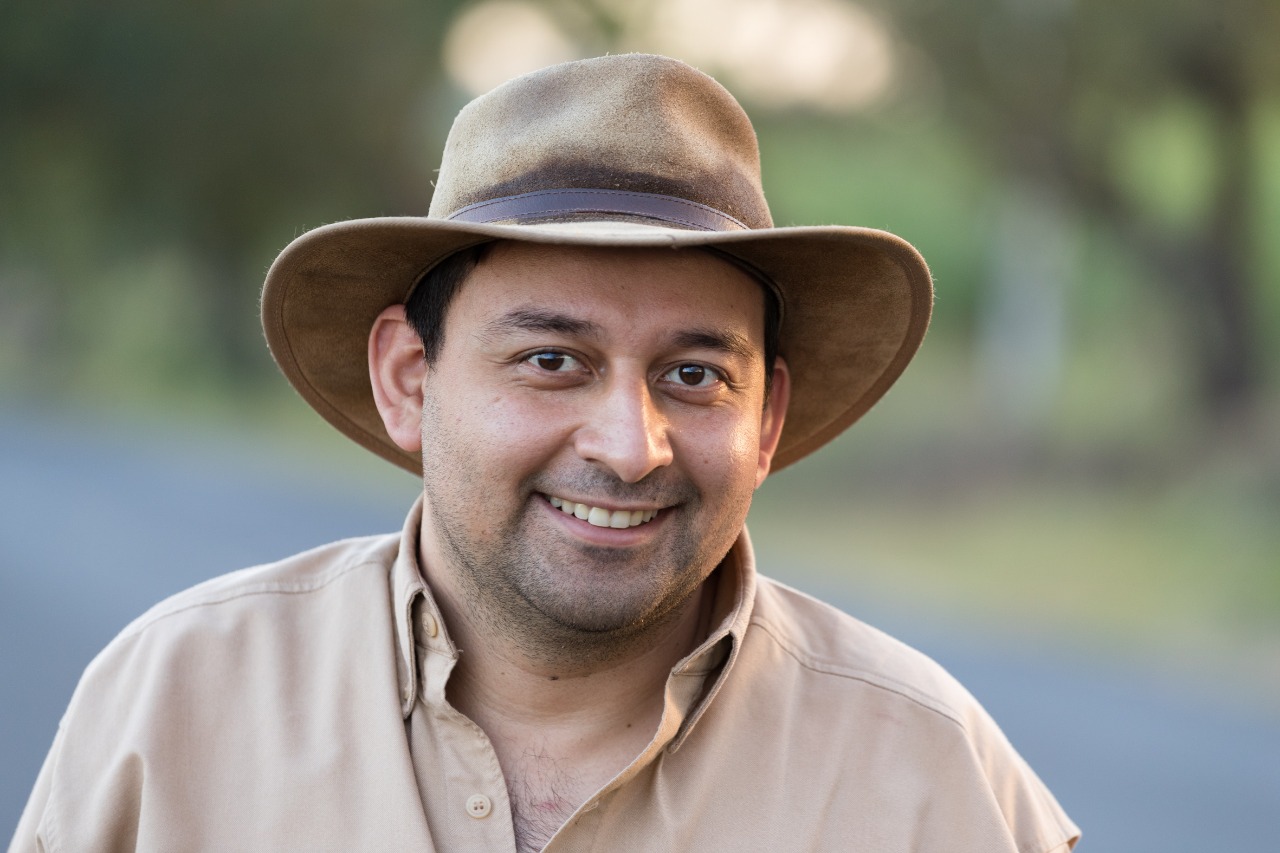 Andres is a fourth-generation coffee farmer from Finca La Buena Esperanza, El Salvador. His father bought over his grandmother's farm from the hands of 16 family owners consisted of aunts, cousins, and siblings. He was only ten years old and the farm changed his life as he became fascinated with everything involved in growing coffee. Coffee farming is extremely rewarding for Andres, he finds it amazing how such a small seed can affect the livelihood of so many.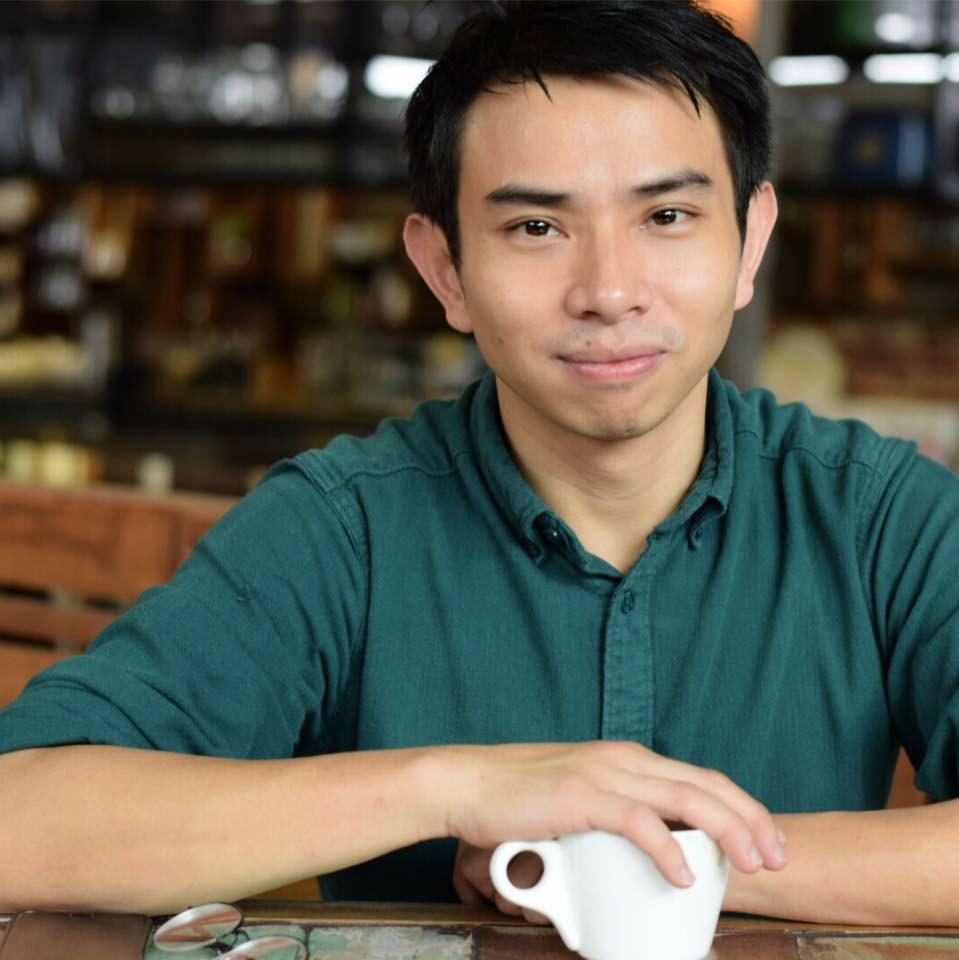 Sarawakian Coffee Lover , Doctorate in Business administration, TEDxPetaling Speaker, Kaldi Award Winner for Green Coffee Findings (Stuttgart, Germany), Specialty Coffee Association of American Lead Instructor, Authorised Specialty Coffee Association of Europe Trainer , licensed CQI Arabica Q grader, and Master Coffeologist.
Kenny has been travelling the world to learn about coffee since 2012. He then co-founded Earthlings Coffee Workshop in 2014. He believes that human and coffee, like any other living beings, are all Earthlings, and the sustainability of such co-dependant relationship between the two lies in deeper understanding of the latter from the former.
Datu Ose Murang has broad experiences in public administration and government linked companies. He is passionate about rural development as a catalyst to improve the livelihood of rural communities. In 1993, he directed the development of a 120-hectare coffee estate at Kpg. Ngiromis, home to about 100 Bidayuh families in Bau District, 30km west from Kuching.

Mr. Fang runs Zhou Zhu Yuan Farm, a coffee bean farm 1,200m above sea level of Alishan; one of Taiwan's most prominent coffee-growing regions. His coffee has won multiple awards locally and abroad, such as the Special Award title in the Taiwan Specialty Coffee Evaluation in 2007, and earning a place in the 41st in the second round of the SCAA evaluation in 2010. He is also a Q-Grader and an active judge for countless coffee competitions and sensory evaluations in Taiwan.
Yuing Tsai is the founder of Davinci Coffee, He has over 20 years experience in coffee retail, education, and consultation, and has witnessed the transformation of the coffee industry from the second to the third wave. Tsai is also a renown authorised trainer and judge for Specialty Coffee Association of America and Specialty Coffee Association of Europe for many years. He himself has won many titles in worldwide coffee competitions. Being an avid columnist for a Taiwanese coffee Magazine C3offee, he also gives many talks about coffee. Whenever he travels, it would be coffee-related.
Krude Lin started his coffee career as a barista and a roaster in Taipei in 2005. He founded Taiwan Coffee Laboratory in 2013 to better serve the needs of the specialty coffee industry and coffee producers in Taiwan. He and his team have since been heavily involved in organizing national and municipal coffee competitions for the government, providing logistic support, training, and calibrations. Other than his duty as the head judge for various green coffee competitions, he also coached four different Taiwanese champions and one world champion at the World Coffee Roasting Championship. Krude's busy daily schedule now includes serving as a researcher at National Taiwan University's Subtropical Fruit Lab, a director at Taiwan Coffee Association, a CQI Q instructor, and an Authorized SCA Trainer.
Director of MY LIBERICA.
CQI Licensed Q Arabica grader.
Judge for Malaysia Brewers Cup 2018.

Bryan and his brothers own a plantation that cultivates about 50 acres of Liberica coffee plants in Johor, Malaysia and started its processing mill in the year of 2014. Currently, there are 6 outlets of MY LIBERICA Specialty Coffee in Malaysia. Their aim is to produce and bring out a variety of aroma and taste in Liberica coffee suit the different groups of consumers.
Dr. Ma. Carmen Ablan Lagman
Dr. Ma. Carmen Ablan Lagman, PhD is a full-professor at the Biology Department of De La Salle University in Manila. She currently heads the Practical Genomics Laboratory of the Center for Natural Science and Environment Research of the College of Science of DLSU where they integrate genomics with image analysis, GIS and mobile computing to address problems in the agriculture industry. Projects for coffee include DIY tissue culture kit for micropropagation coffee, coffee maps, and a Wonders of Philippine Coffee Museum.. She is a 2013 Fulbright Senior Scholar to Oregon University and a 2017 Newton Agham fellow to the Asian Institute of Management and the Royal Academy of Engineering in London, UK.
Dr. Ruel Mojica is a Professor of Agricultural Engineering and is currently the Vice-President for Research and Extension of the Cavite State University, Indang, Cavite, Philippines. He was successful in his passion of helping small coffee growers and processors by continuously conducting coffee research projects and training programs for the improved productivity and increased the quality of Philippine coffee. He became a multi-awarded researcher and lately, as an inventor, as he was able to obtain an intellectual property (IP) for the Bravura coffee roasting machine – a locally developed coffee roasting machine for small-scale coffee growers.
Dr. Maurin Cornuz decided to specialise in coffee science after finishing his PhD in Chemistry at the Swiss Federal Institute of Technology in Lausanne. He gained knowledge and experience in roasting and barista skills working for different coffee companies in Switzerland as well as assisting on SCAE barista training. He then moved to Singapore where he is now in charge of coffee research and development for the French-based flavour and fragrance company Mane.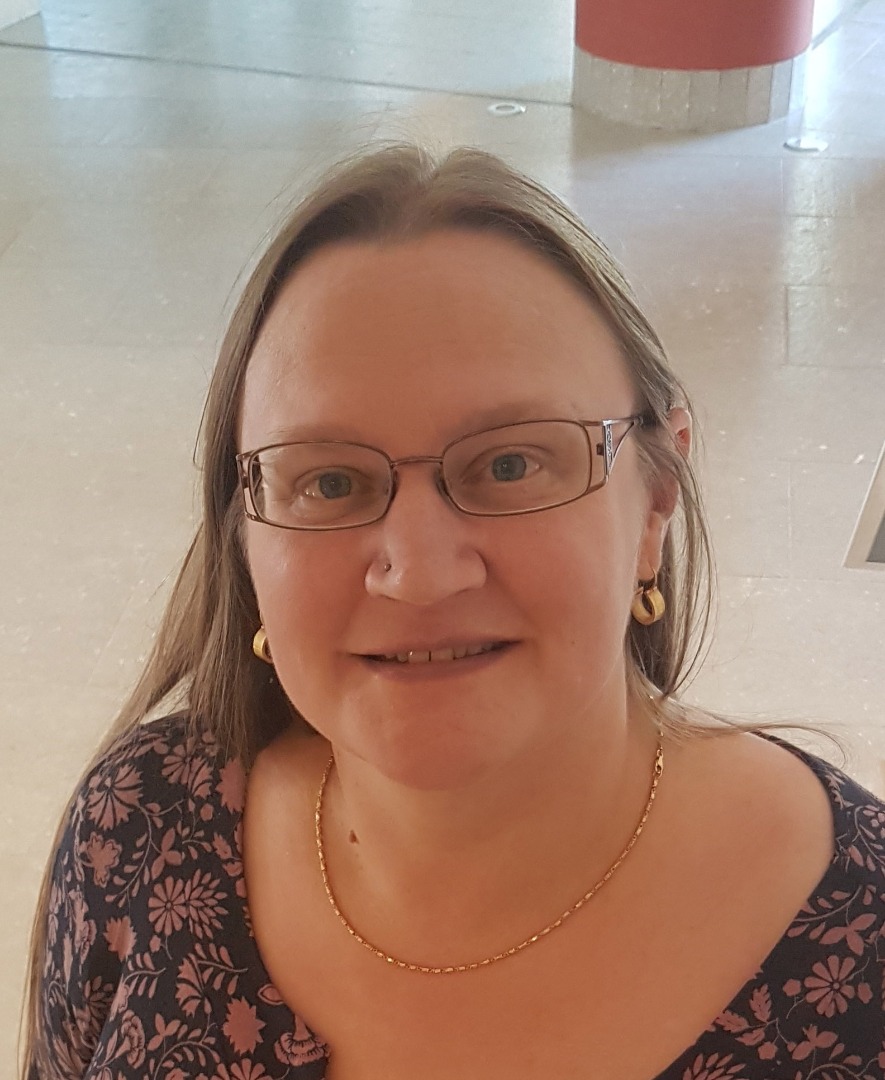 Dr Franca is a British archaeologist and conservator whose research focuses on the way humans create and use material culture to manipulate and influence their social relationships. Educated at UCL and University of Cambridge, she has held academic posts at UCL Qatar and the University of Leicester and worked on excavations and in museums in Turkey, Libya, Egypt, Lebanon, Syria, Peru, Chile, India, Norway, Greece, UAE, Qatar and Malaysia. Fran's fieldwork and caffeine addiction introduced her to a vast range of coffee cultures and the even wider range of material culture that accompanies them. Her talk focuses on the history and materiality of coffee in North Africa, the Levant and the Arabian peninsula.
Dr. Bertha Chin lectures at Swinburne University of Technology (Sarawak). Her PhD, in the field of media and cultural studies, had nothing to do with coffee. An avid coffee drinker, she became fascinated with the rituals and practices people ascribe to their coffee-drinking practice. Through her work with the Brooke Trust, she became more aware of the role heritage plays in the construction of cultural identity. The two topics seemed completely unrelated until the discovery of Sarawak's historical links to coffee plantations, and she is currently conducting research into Sarawak's coffee culture with her PhD student.
Raine Melissa Riman is a PhD Candidate studying Cultural and Geography Anthropology at Swinburne University of Technology. Her current PhD research explores the production
process of neo-colonial spaces, within and around porous borderland areas through disruptive innovation, access development and agriculture. She is also working on a Sarawak Coffee Culture research together with her PhD supervisor, Dr Bertha Chin. Among her recent research engagement includes the Melbourne-Sarawak Research
Collaboration Project in indigenous community participation, knowledge production, documentation and communication strategies.

Dr Mohd Effendi Wasli is currently an academic staff at the Faculty of Resource Science and Technology, Universiti Malaysia Sarawak (UNIMAS). He received both his PhD in Tropical Soil Ecology and MSc. Agriculture (Agro-Environmental Chemistry) from Kochi University, Japan. He is actively involved in R& D works on evaluating the tropical soil resources under various agro—ecosystems by smallholder farmers in Sarawak.
Coffee drinker turned coffee supplier, Ms Yonnameth accidentally got into the coffee business after taking part in the Coffeologist Education Programs by Dr Schwarz. She became so intrigued by the endless knowledge about coffee and has obtained the highest certification level of the program (Master Coffeologist) within two years. To gain a deeper understanding, she nose-dived into coffee farming at a ten-year-old coffee farm in Chiang Rai owned by her relative. From Botanic science to people, hands-on farming experience really changed her life. Her goal now is to make use of her knowledge and experience to produce better coffee and uplift farmers' living quality in Thailand.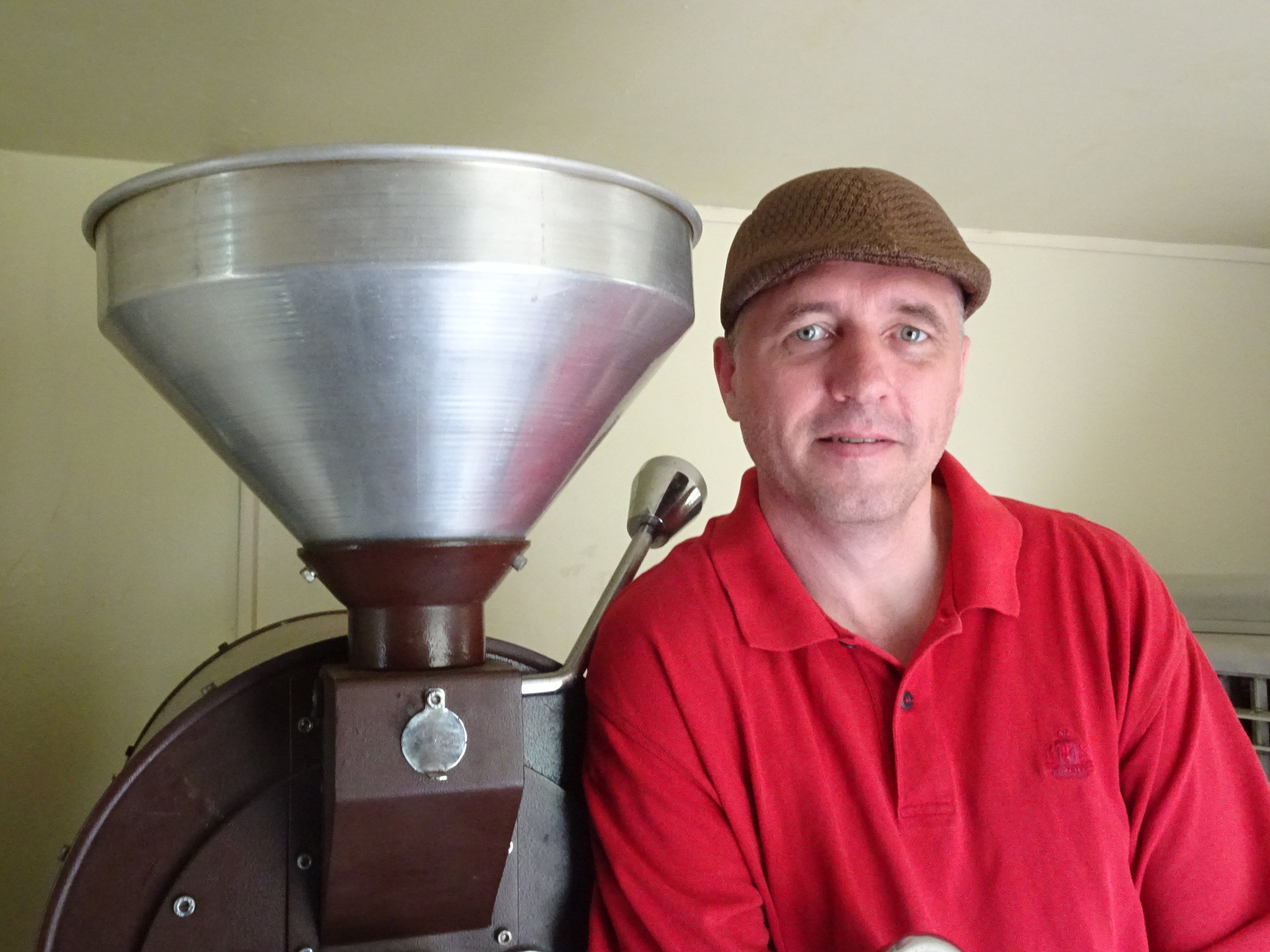 Martin has been involved in the coffee trade since 2002. A Canadian with more than twenty years management experience in Southeast Asia, he is the co-founder of two award winning coffee companies in the southern Philippines. His coffee companies have been showcased in industry periodicals including Entrepreneur Magazine. Whether working with farmers and cooperatives or promoting retail and wholesale coffee sales from Mindanao, Martin has a passion for advocating direct trade coffee practices as a way of helping secure the long-term viability and sustainability of the coffee industry in the southern Philippines.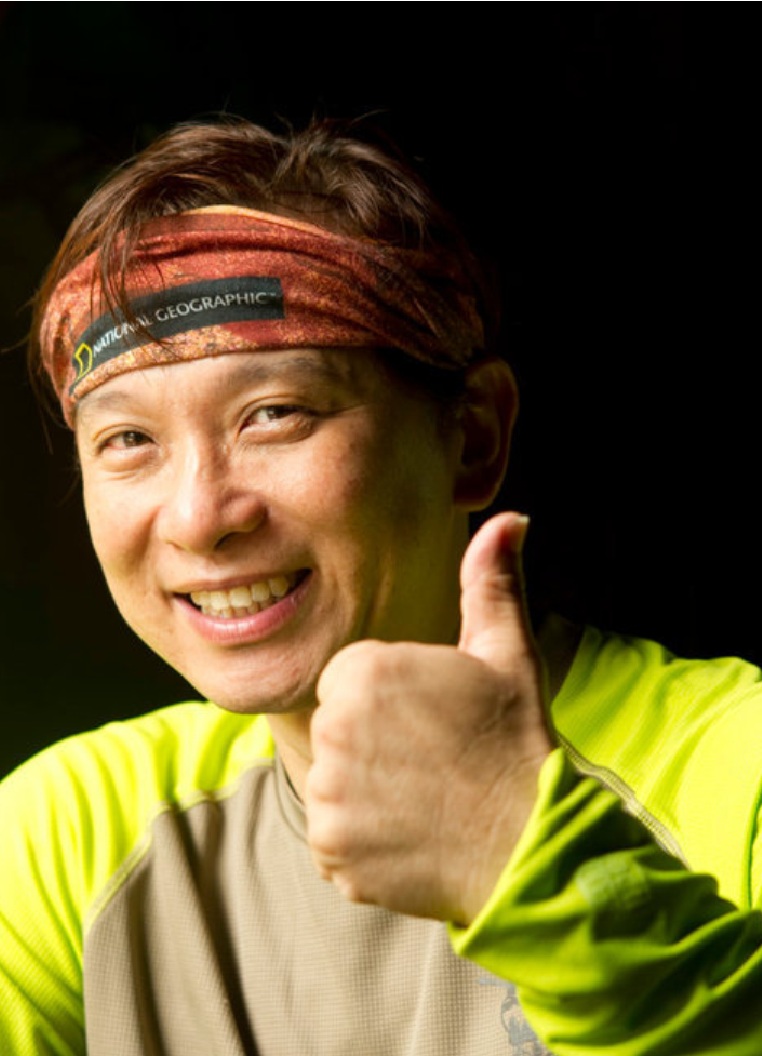 Edward was a jungle guide and a scuba-diving instructor. His passion for adventure had brought him close to the natives of Borneo, who are now his close friends. Unexpected turns of events steered his journey towards becoming a Coffeologist, and spurred him to establish a social enterprise for coffee cultivation. Collaborating closely with the natives and sharing his knowledge acquired from Coffee Consulate, he ensures them a sustainable source of income via guaranteed buybacks. One would say, his coffee adventure is just about to brew!
How do I register?
Online registration is now closed.
However, you can still buy tickets on the spot. See you there!

This symposium is featured on
where you can find coffee events from around the world!
Symposium Location
Kuching Old Courthouse
7, Jalan Barrack, 93000 Kuching, Sarawak, Malaysia
Inquiry contact
info@earthlings-coffee.com
Hornbill Photo Credit: Steve Wilson